Does Your Kitchen Need a Facelift?
May 20th 2019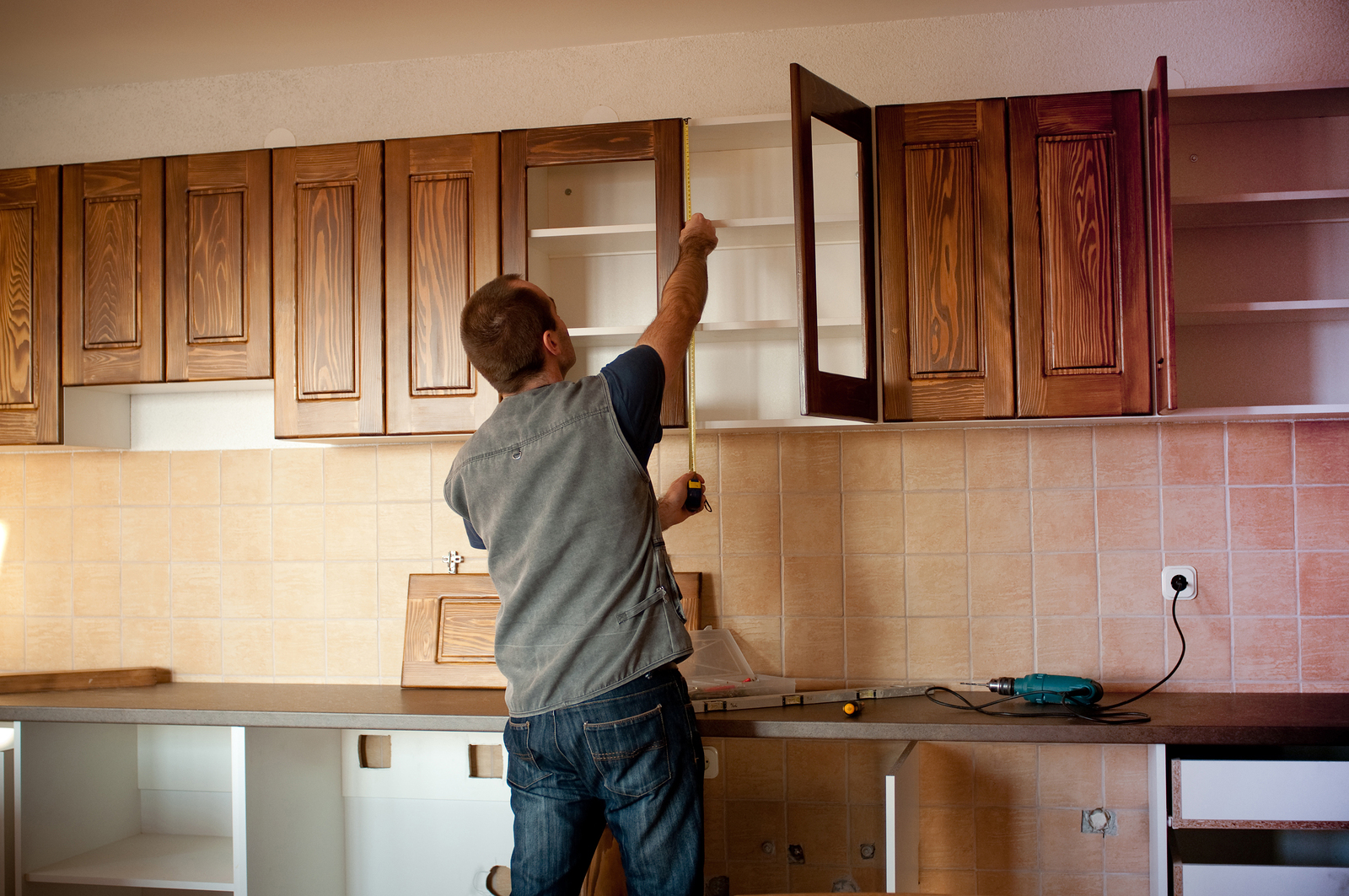 Your home is just like your body – it ages over time. As the decades go by, styles change, materials wear down, and signs of use begin to show. You also just get tired of an outdated look. That's why we regularly try to enhance our looks and homes with projects. In the case of your home, this may be a kitchen remodel.
Every part of the home eventually needs attention, but the kitchen tends to wear down faster than other rooms. The kitchen is often the centerpiece of the home since it's where you and your family spend a ton of time. All the traffic and messes take their toll on finishes and appliances. And if the space is not designed to your liking, it can quickly grow annoying.
The average age of a kitchen is around 15 years. While some kitchens are older than that, others wear out in under a decade. It's entirely up to you if, when, and how you update your kitchen. However, you don't want to wait too long trying to make do with a space you don't love. Look for these signs that your kitchen is due (or overdue) for a facelift:
The Drawers are Hard to Close

Think of how often you open your kitchen drawers. If you have to jerk them open or they crash when closed, it means the runners are wearing out after years of friction. Sticky drawers alone don't mean you need a remodel kitchen, but they are a sign your kitchen is not working as well as it could or should.

The Shelves are Warped or Broken

Storage space is essential in the kitchen. This is especially true for shelves where you store kitchen appliances and pantry goods. After years of carrying the load, shelves may have warped, cracked, or broken completely. Updating the kitchen offers a great opportunity to build more functional storage space where you need it most.

The Tiles are Chipped or Cracked

Tile is an ideal material for kitchens because it's waterproof, easy to clean, and durable. But it's not unbreakable. Over time, it's easy for tiles to show signs of damage that make the entire kitchen look worn. Installing new tile gives the kitchen a fresh and clean look and lets you swap out the old colors/designs for something new and different.

The Cabinet Doors are Faded or Faulty

Your cabinet doors are the primary visual element in your kitchen. They are the prominent part of your kitchen that most people see. So, if the doors look old or out of style, the entire space appears that way. That's actually good news because it means that you can make a big update to the space simply by replacing the cabinet doors. Compared to other kitchen remodel projects, hanging new doors is relatively easy and economical, especially for DIY enthusiasts or first-time home buyers.

The Appliances are Outdated

Just because an appliance is still working doesn't mean it's working well. An older refrigerator, for example, might use a ton of electricity, take up a lot of space, and look like something inherited from our grandparents. Buying new appliances is a quick way to make your kitchen look, feel, and function like a modern space.

The Lighting is Wrong

Kitchen lighting is tricky. If the space is too dark, it can feel dingy, but if it's too bright, it can feel sterile and uninviting. If the lighting in your kitchen is off, having an electrician install additional lights or dimmer switches can transform the ambiance.

You Want to Sell the Home

The quality of your kitchen can make it a lot easier or a lot harder to sell your home. People are much less likely to buy a home where the kitchen is uncomfortable or in obvious need of updates. Conversely, if they love the kitchen, they may be able to forgive shortcomings in the rest of the home. The challenge for home sellers is making the kitchen more attractive without investing a ton of money in the process. Affordable upgrades like new wall paint, new cabinet doors, or new backsplashes all make a positive impression on buyers.
There are tons of ways to give your space a facelift without the cost or hassle of a total kitchen remodel. Instead of imaging your dream kitchen or thinking about everything you want to change, focus on the most upgrades that bring you the biggest bang for your buck. What needs your immediate attention? How much money do you have to spend on updates? What kinds of projects could you complete on your own? Answering these questions early makes your project a lot more manageable moving forward.
CabinetDoors.com is here to assist you with your kitchen upgrade. To learn more about the various ways of giving your kitchen cabinets a facelift and further insights from our in-house experts, contact us today.