Guide to Ordering Cabinet Door Samples
Jul 26th 2022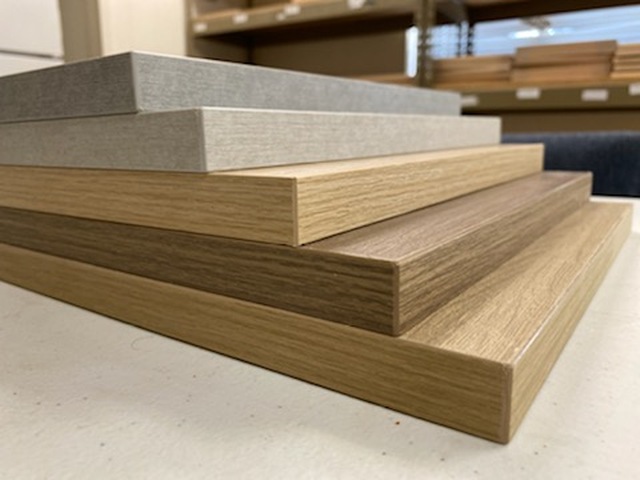 Ordering cabinet doors is an exciting, but potentially stressful process. When you decide to order new cabinet doors for your whole kitchen, then you should be sure that you made the right move. At CabinetDoors.com, we make it easy for you to order sample doors so that you can avoid many of the stresses that can happen when you go to replace your cabinet doors. By following our guide to ordering sample cabinet doors, you can see the cabinet door samples for yourself before making any big decisions.
Why Order a Sample Cabinet Door?
Remodeling your kitchen is an exciting feat, and choosing new kitchen cabinet doors is exciting on its own. New kitchen cabinet doors can transform your kitchen, but it is vital that you make the right choice. Sample cabinet doors are a great way to choose the perfect doors for several reasons.
1. Get Inspired
Sure samples are great for seeing your vision in action, but maybe you are not yet sure what your vision is. Picking from options for After all, it can be hard to picture what your future kitchen will look like without seeing the cabinet door in your actual kitchen. This is especially true when you have a ton of options different options for styles and wood species at your disposal. Save your imagination some work by exploring different kitchen cabinet door samples and having them sent straight to your door.
2. Complete the Picture
If you do know what your vision is, then ordering samples can help you make sure that everything will be how you pictured it. When you order your doors, you may choose an excellent style and feel completely confident in your decision. However, there is always the possibility that you will receive the doors and realize that reality does not quite match your vision. It is a good idea to order a sample before hand so that you can see the style you chose as part of a complete picture.
When you receive a sample door, you can see it in the context of the whole room, including the cabinet hardware, countertops, floors, appliances and more. Seeing your choice as part of the complete picture lets you make sure you made the right choice before you dive all in. It is always better to verify than regret.
3. Ensure Proper Fitment
Ordering a sample allows you to ensure that your cabinet doors will not only fit, but they will also fit well. Cabinet doors should extend past the opening of a cabinet frame by half of an inch on every side. Seeing a sample cabinet door before you order your complete set allows you to make sure it will sit properly over the opening in your cabinet door frame. Ensuring that your door fits properly now could save you plenty of headaches later on.
4. Feel Comfortable Committing
Purchasing a complete set of cabinet doors is a commitment. Fortunately, the option to purchase a sample prevents you from making this decision blindly. Forty dollars is a small price to pay to give you the peace of mind you need to commit to purchasing an order of cabinet doors. Ordering a sample allows you to see your decision and give you confidence that it is the right one. Seeing your sample for yourself could save you plenty of time by helping you overcome indecision.
How To Order a Sample Cabinet Door
At CabinetDoors.com, we make the ordering process for a sample door quick and easy so that you can move the process along and experience your brand-new doors as soon as possible.
Sample cabinet doors from CabinetDoors.com are available for the low price of $40. All sample doors include free shipping. Spending this amount now could save you a lot more money in the long run. Because cabinet doors are custom-built to order, they are made to the specifications you provide. If you bypass ordering a sample, order a complete set of cabinet doors and find that the specifications were slightly off, then you are left with many doors that do not properly fit your frames.
To order a sample cabinet door from CabinetDoors.com, simply follow these steps:
Choose your preferred wood type- When you order your sample cabinet door, your first option is to choose from several species of wood. You can choose from nine total options, including alder, cherry hickory, oak, and more.
Choose your preferred style- Our cabinet doors are offered in dozens of different styles from Adobe to Woodhaven. Each style is unique in its shape and design. You can also choose to receive a sample of either our Highland Cabinet Door or Livingston Cabinet Door.
Choose from various boring and hinge options- This step is optional, but if you want your door to come with bore holes or hinges, you can select the measurements for these holes for a slight fee.
Add to Cart- Finally, select the number of samples you would like and make your purchase. In just a few steps, we will have all the information we need to start crafting your doors.
Like the rest of our custom cabinet doors, our sample doors are built to order and follow our usual shipping and delivery times. Once you place your order, you can expect to receive your sample doors in just a couple of weeks.
Order Your Cabinet Doors from a Trusted Source
At CabinetDoors.com, we have hundreds of combinations of wood species, styles, and finishes for you to choose from so you can create the kitchen you have always envisioned. Purchasing a kitchen cabinet door sample allows you to find your favorite style of cabinet door and see the result for yourself before making the final decision.
If you are past the sample process and are ready to order your complete set of cabinet doors, then shop our complete inventory at CabinetDoors.com. At CabinetDoors.com, we have provided quality, custom-built cabinet doors to customers for over 40 years, and are proud to offer our products direct to customers at wholesale prices. Contact us today to get started, and let us know if you have any questions about cabinet door samples.