How to Design Your Kitchen with Mismatched Cabinets
Oct 18th 2021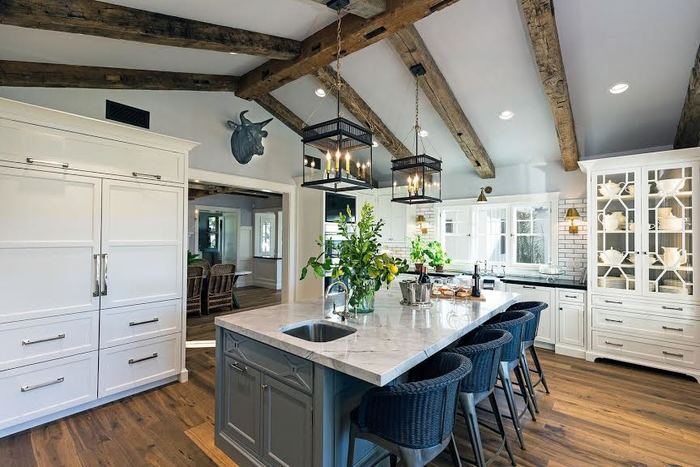 Who says all your kitchen cabinets need to be exactly the same for your space to look great? It's not a hard and fast rule, and you can even create a space that looks stunning by intentionally using mismatched kitchen cabinets. All you have to do is make sure you're designing your room with mismatched cabinets in mind. Work on leaning into the fact that you have different cabinet styles instead of trying to hide it. With the right combinations and accents, you can create an inviting space that's on trend, using almost any two (or three or four) different kinds of cabinets.
Mix and Match Kitchen Cabinets: How to Make Them Work
If you're interested in incorporating mixed kitchen cabinets, there are a couple of different ways to approach the design. You can go subtle or bold, play with color, or lean all the way into the eclectic look. No matter what direction you choose to go, you're sure to end up with a space that feels fresh and unique.
To incorporate mismatched kitchen cabinets with style, try these tips to ensure your space looks put together, even with mix and match kitchen cabinets.
Use color strategically
You can use color in a couple of ways to make mixed kitchen cabinets feel cohesive. Depending on the look you're going for, and the number of cabinet door styles you're working in, you may want to try a universal color, or two-tone kitchen cabinets.
Your first option is to paint or stain all your cabinets the same color, like white. This option creates a harmonious look and helps you seamlessly integrate mismatched cabinets into one space. In some cases, using the same color can also call attention to the differences between the details in cabinet styles, especially if the two styles are significantly different. Depending on the styles of the doors this could be a benefit, or it might highlight something you'd rather mask.
The second option is to paint each cabinet door style a different color. Two-tone cabinets are very stylish right now, and many homeowners actually seek out this style. You might see one color and style of cabinets on a kitchen island, with a different color and style of cabinets spread throughout the rest of the kitchen. Complementary color combinations are another great option for different color kitchen cabinets. For a bold look, try pairing blue with orange, red with green, or yellow with purple. Highlighting different cabinet styles with different colors turns mismatched cabinets into an exciting design feature rather than a problem.
Consider spacing
Spacing your mixed kitchen cabinets intentionally is another way to make the mismatched styles look intentional. If you're just looking into two-tone kitchen cabinet ideas, consider using a dark color on lower cabinets in one style and a lighter color on the upper cabinets in another style to make your space feel bigger. You can also opt to keep one particular style to one part of the kitchen, like a main wall, to create an almost built-in feel.
If you have a kitchen island or a section of cabinets that separates your kitchen from another room, use the mismatched kitchen cabinets to mark different sections of the room. You can group one kitchen cabinet style all together in one part of the kitchen to create a sense of transition there.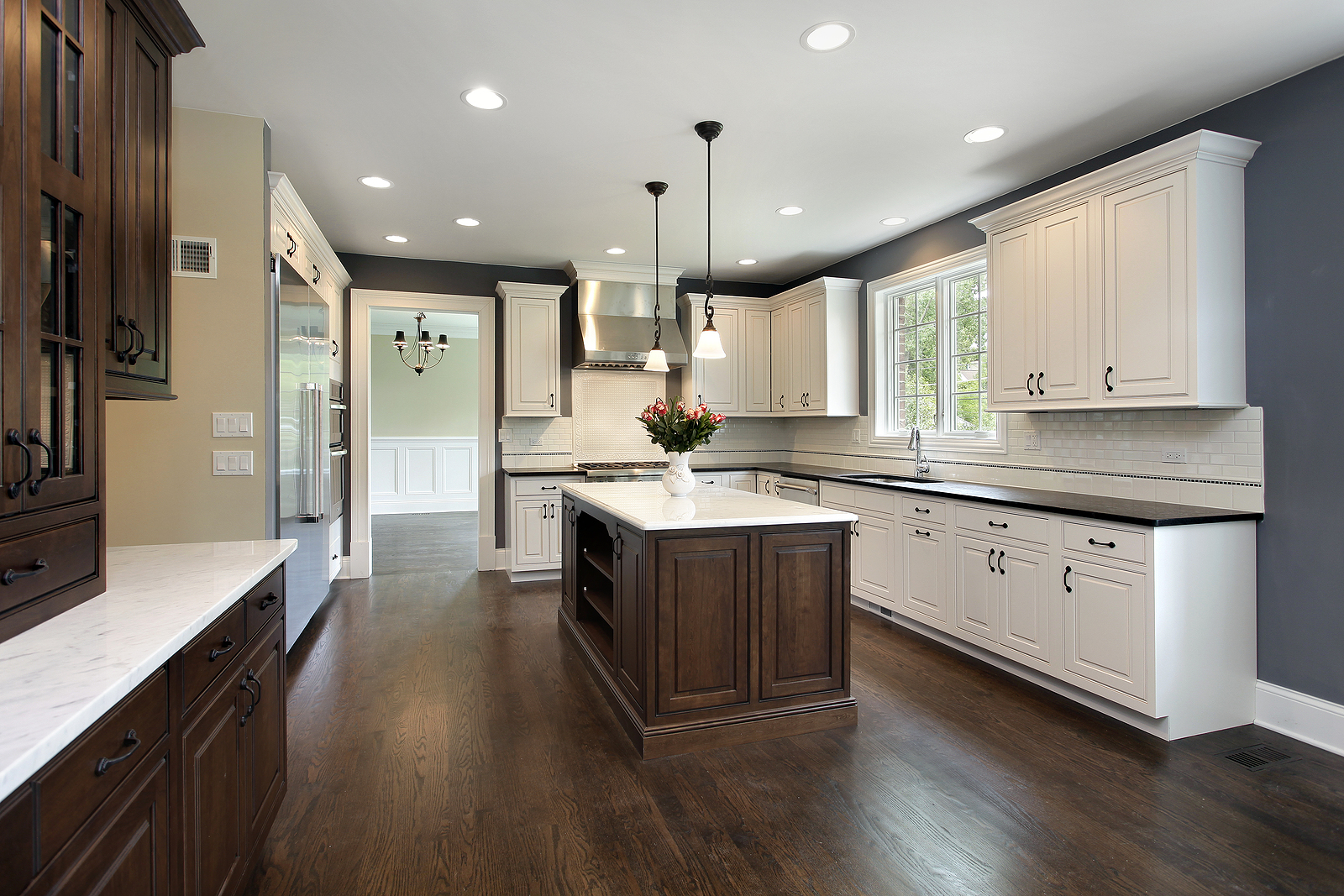 Get creative with hardware
Cabinet door hardware takes up a little bit of space but has a big impact on the overall look of your cabinets. Much like with dual color or two color kitchen cabinets, you can use hardware to create cohesiveness or to distinguish between the different cabinet styles.
Using the same style of hardware across all the doors and drawer fronts can make the overall kitchen design feel harmonious even if the cabinets are different. Matching handles or pulls can bring together the styles so that they feel like they're meant to be together. Alternatively, if you want to play up the different styles, you could also do the opposite and use a unique style, shape, size, or color of hardware for each kind of cabinet. Some people want to accentuate the mismatched feel by using different hardware across the mix and match kitchen cabinets. Considering the thousands of hardware options available, you have endless ways to mix and match them with whatever cabinets you're working with.
Draw the eye elsewhere
Sometimes the best strategy for designing with mismatched cabinets is to draw the eye away from the cabinets and towards something else. If the space allows, consider adding a china cabinet or hutch that could serve as the focal point of the room. A bold-looking backsplash or a dynamic light fixture can also draw attention rather than keeping the focus on the cabinets. Even changing the wall color from something light and neutral to something bright and colorful can make the mismatched cabinets feel less obvious.
Other ideas to consider include new curtains or window treatments, a new kitchen table, or even just a prominent centerpiece on that table. Remember, just because the cabinets take up a lot of space doesn't mean they have to dominate the design of your room. Cabinets can easily blend seamlessly into the background, whether they match or not, when the rest of the room is carefully designed.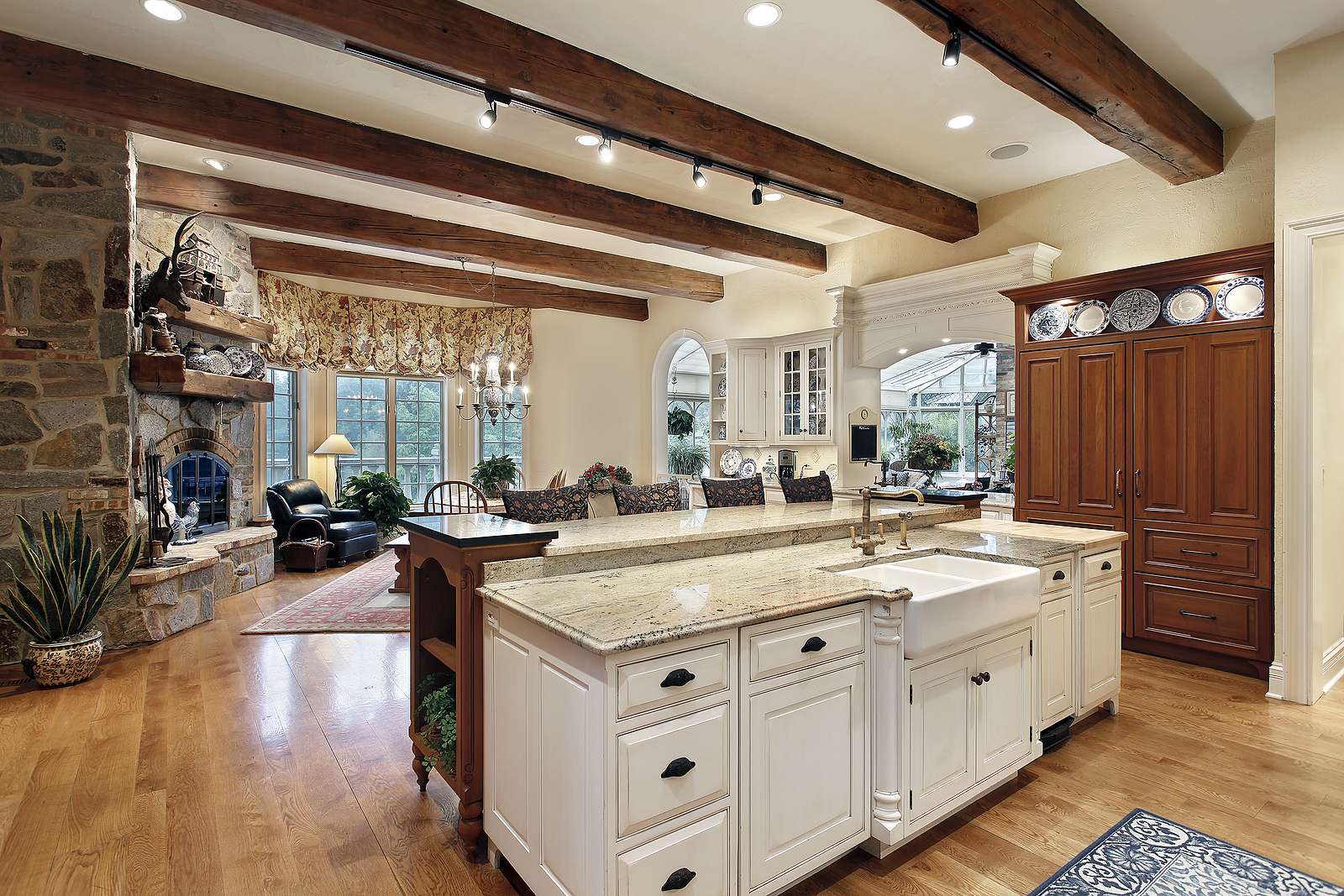 Create cohesion
There are lots of ways to make mismatched cabinets look similar, and therefore cohesive, without making them look identical. Even in a two tone kitchen with mismatched kitchen cabinets, it's possible to create a sense of coordination. One great example is installing beadboard in the panels or over the exposed sides of the cabinets. Alternatively, you could incorporate glass-front cabinet doors that share the same type of glass, even if the frames are different. That way, even though the cabinet doors have differing styles, they share specific design features. This helps create a kitchen space that is full of dynamic complements and contrasts.
Additional ways to create cohesion when designing with mismatched cabinets include giving all the cabinets the same distressed finish, using décor strategically, or lighting the space carefully. Ultimately, you can create a space that is both stylish and coordinated overall, even when elements don't match perfectly. Remember that the cabinets are just one element within your kitchen, and that every design element can work in harmony to create the look you want.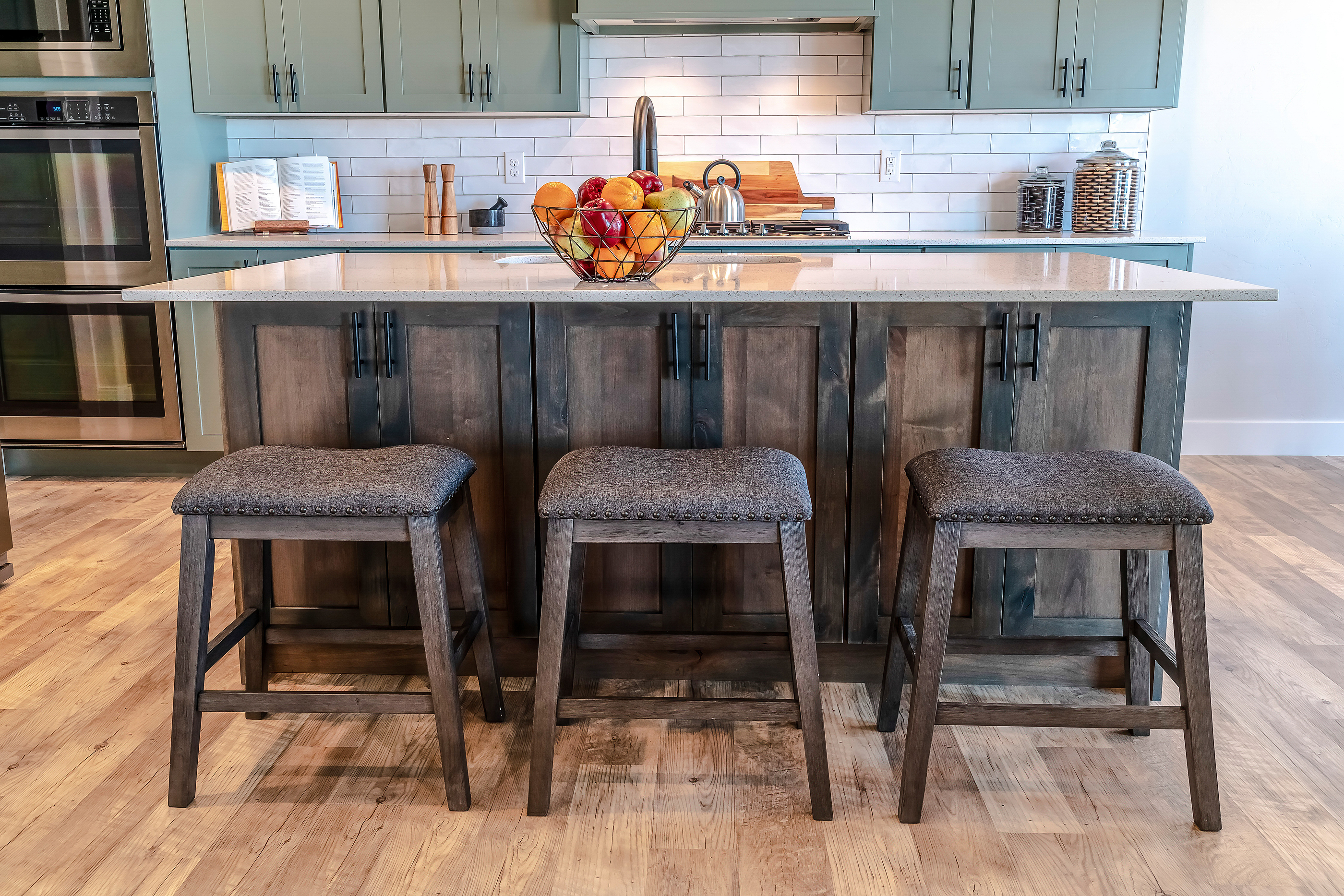 Add visual flair
Many people love the look of mismatched cabinets because they fit into a kind of funky, eclectic aesthetic that is a lot of fun to design. When your cabinets don't match, you can get away with a lot of other things that don't match, including the floor, wall color, backsplash, or decorative elements. Working with mismatched kitchen cabinets gives you permission to have fun with your design aesthetic.
If this free spirited kind of look appeals to you, accentuate it by filling the space with lots of visual flair. Open shelving or glass-fronted cabinets are great for this because they let you use your serving ware and cool crockery as a design element. Other touches like a bowl full of fresh fruit, a vase of flowers, or brightly-colored images throughout the room can all add personality to the overall aesthetic of the space.
Design the Kitchen of Your Dreams with Mixed Kitchen Cabinets
Designing with mismatched cabinets can sound like an exciting opportunity to some people and like more of an annoying obstacle to others. If you're the type of person that's excited about the possibility, you can order two different styles for your kitchen to create a clear design. Pair glass-ready cabinet doors with all-wood cabinet doors, or try incorporating arched cabinet doors with their square partners. Choosing mismatched kitchen cabinet doors can create a striking look, and it can allow you to create a unique design you won't find anywhere else.
If you fall into the second camp and mix and match kitchen cabinets feel like more of an obstacle than a desired design choice, we have good news. With Cabinetdoors.com, matching your cabinets is easier and more affordable than you might expect! With our high quality custom-built cabinet doors, you can easily ensure that all the cabinets and drawer fronts in your kitchen match, without breaking the bank. You can choose cabinet doors that go with existing doors in your home, or you can opt for an all new style to create a new look. Either way, our wholesale pricing means that you can get all new replacement cabinet doors at a price that works for you.
Update Your Kitchen with Cabinetdoors.com
When you order from Cabinetdoors.com, you're ordering directly from the factory. That means you won't have to pay the retail markup, and you won't have to waste time working with a sales associate in a storefront. You'll be able to complete the entire searching, selecting, and ordering process right on our website, saving you both time and money as a result.
You'll also be able to customize the look you want because we carry a wide selection of cabinet door styles in a variety of different wood species and finishes. Whether you want a sophisticated look designed around two color kitchen cabinets, or you want to design a space that feels artistic and unique, we can have the right cabinet doors for you. It's up to you to choose what you love, and the possibilities are endless.
Take some time to explore our inventory and learn about our easy ordering process. You can also peruse our blog and resources for helpful information and inspiration to get you started on your big project. Learn about remodeling your kitchen, the latest color trends, or even how to style your glass-front cabinets.
If you have any questions about choosing or ordering your cabinet doors and drawer fronts, feel free to contact us through our website or by calling 800-342-1010. We'll be happy to help you get the information and answers you need. When it comes to cabinet doors, whether they're mismatched or perfectly matched, Cabinetdoors.com always delivers.